At Lex Air Conditioning and Heating, we understand that choosing the right HVAC system is crucial for achieving optimal indoor comfort in your Carrollton, TX, home. When it comes to selecting between Carrier and Trane systems, our team of HVAC experts is here to help you make an informed decision.
Both Carrier and Trane are industry giants renowned for their quality and performance, but they bring distinct features to the table. Carrier boasts a legacy of innovation spanning over a century, offering cutting-edge technology and energy-efficient solutions. Meanwhile, Trane is celebrated for its robust and reliable systems, built to withstand the test of time. We take pride in our deep expertise with both brands, ensuring that your HVAC investment aligns perfectly with your specific needs and preferences, providing you with comfort that lasts.
If you're interested in replacing your current air conditioning system, our Carrollton HVAC technicians will explain the differences between the two leading HVAC brands in this latest blog post. Understanding what makes each air conditioning system unique can help you make the best decision when selecting your new air conditioner. To schedule a free consultation with our heating and cooling experts, call (972) 217-8955 today!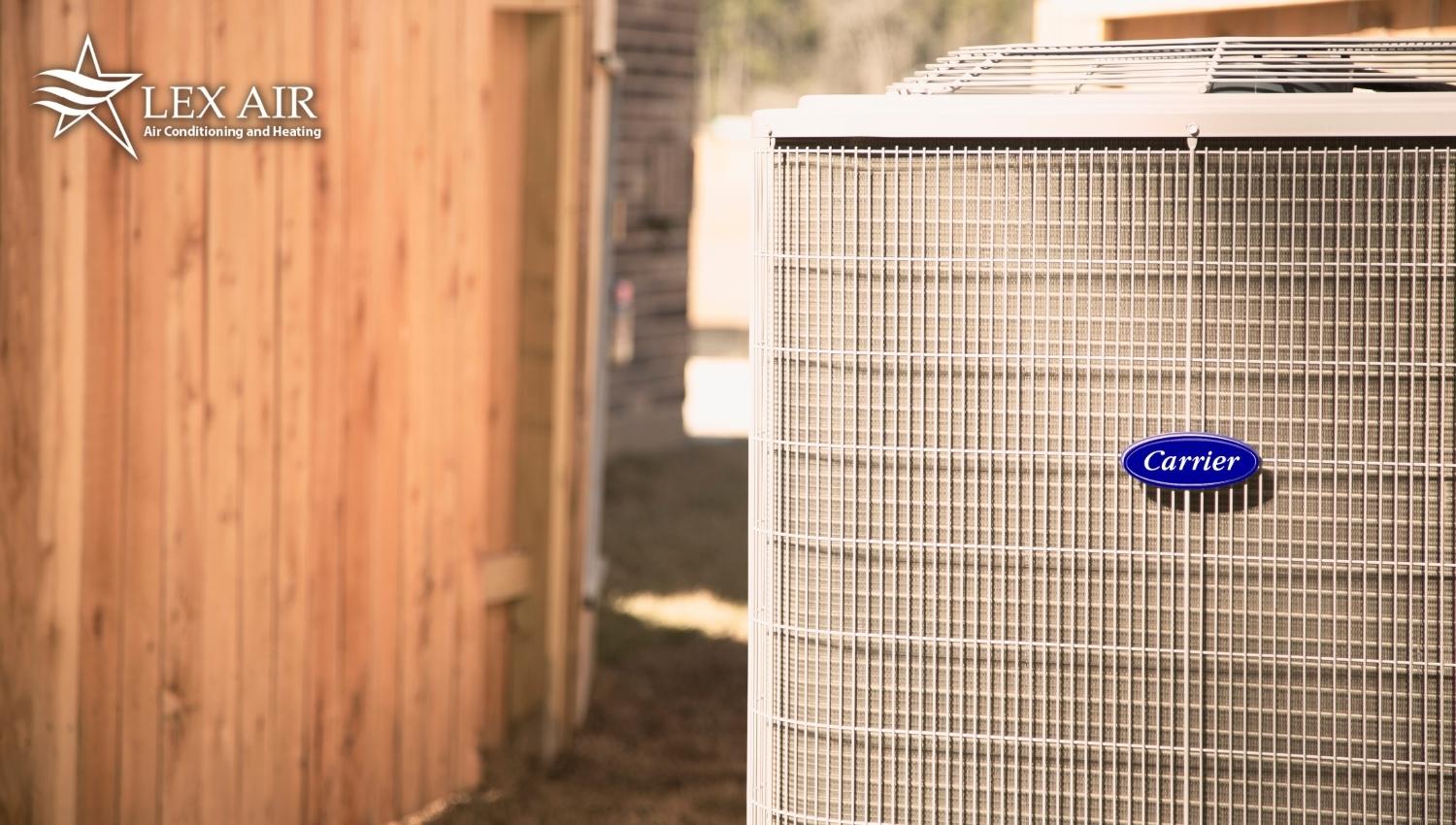 Carrier Brand HVAC Systems
Carrier is a renowned brand in the HVAC industry, known for its innovation and reliability. Their product range includes various air conditioning units, furnaces, and heat pumps designed to meet the diverse needs of residential and commercial customers.
Carrier's commitment to energy efficiency and sustainability is evident in their eco-friendly technologies and products, which help reduce energy consumption and environmental impact. Whether it's providing comfortable indoor environments, improving air quality, or enhancing energy efficiency, Carrier HVAC systems are trusted worldwide for their quality and performance, making them a go-to choice for climate control solutions.
Carrier Air Conditioners
Listed below are some of the most popular Carrier AC units:
Carrier Infinity 26 Air Conditioner with Greenspeed Intelligence: This air conditioning unit is Carrier's most advanced system. This model provides the highest quality of comfort while maintaining energy efficiency. And with the quiet operation, you won't even know it's running.
Carrier Infinity 19VS Central Air Conditioner: This air conditioner is another high-quality system that offers great energy efficiency, comfort, and a high Carrier SEER rating.
Carrier Performance 17 2-Stage Air Conditioner: These Carrier AC units balance affordability without compromising quality, performance, or energy efficiency.
Carrier Performance 16 Central Air Conditioner: Another reliable option with good energy efficiency and a range of features for comfort.
Carrier Comfort 15 Air Conditioner: This model provides basic cooling for budget-conscious consumers without compromising quality.
Carrier Ductless Mini-Split Systems: Carrier also offers ductless mini-split air conditioning systems, including models like the Carrier Performance Series and Carrier Comfort Series, designed for zoned cooling in homes and businesses.
Carrier AC Unit Cost
The costs of Carrier air conditioners will vary significantly based on several factors, like the specific model, its cooling capacity, energy efficient ratings, and installation requirements. Carrier air conditioning systems can range from around $2,500 to $7,500, including installation costs.
Carrier Heating Systems
The most popular Carrier heat pumps and furnaces are listed below.
Carrier Infinity 98 Gas Furnace with Greenspeed Intelligence: This Energy Star-certified gas furnace is the most advanced Carrier heating system and offers precise temperature control, comfort, humidity control, and a variable-speed blower.
Carrier Infinity 96 Gas Furnace: This two-stage Carrier furnace runs 90% of the time, which increases energy efficiency, better temperature control, and comfort.
Carrier Performance 96 Gas Furnace: This more affordable furnace is designed for reliable and efficient heating while maintaining high-quality performance.
Carrier Heat Pumps
Carrier also has a selection of heat pumps, which are heating and cooling systems that can either work as an air conditioner when it's hot outside or reverse functions to provide heat when the temperatures drop.
Carrier Infinity 24 Heat Pump with Greenspeed Intelligence: Carrier's most advanced heat pump offers variable-speed technology for precise temperature control, energy efficiency, and quiet operation.
Carrier Infinity 18VS Heat Pump: This model runs the majority of the time at low speeds, which provides optimal humidity control during the summer. Plus, constant low speeds also provide even temperatures with the best efficiency.
Carrier Performance 17 Heat Pump: This more affordable heat pump model allows you to stay within your budget without sacrificing comfort and efficiency.
Carrier Comfort 15 Heat Pump: Another affordable option that provides excellent heating and cooling efficiencies.
Carrier Heating Unit Cost
Carrier heat pumps range from around $3,000 to $10,000 or more, including installation costs. Pricing for Carrier furnaces typically falls within a similar range, from $2,500 to $7,000 or higher, depending on the model and installation requirements. It's important to note that heat pumps tend to be more expensive than furnaces due to their dual heating and cooling capabilities.
Carrier Warranties
Carrier offers comprehensive warranties to provide peace of mind for customers who invest in their HVAC systems. Carrier warranties include a limited parts warranty that covers the replacement of specific components between 5 to 10 years, depending on the model and type of system.
Carrier also provides a limited compressor warranty for their air conditioning and heat pump systems. Many Carrier products also come with a standard labor warranty, usually lasting for a year, which covers the cost of labor for necessary repairs during the warranty period.
Carrier's Seasonal Energy Efficiency Ratio (SEER)
Carrier's dedication to energy efficiency is evident in their high SEER-rated products. Carrier air conditioners have a SEER rating between 16 to 24. Heat pumps have a SEER rating of up to 22, while furnaces have a 98.5% Annual Fuel Utilization Efficiency (AFUE).
Carrier's commitment to offering high SEER-rated products aligns with its eco-friendly initiatives, helping customers reduce their energy consumption, lower utility bills, and decrease their environmental impact while maintaining a comfortable indoor environment.
Additional Features
Carrier units are renowned for their innovative design and incorporation of advanced features that enhance comfort, convenience, and energy efficiency. Some of the additional features offered by Carrier systems include:
Infinity HVAC Systems: Carrier's intelligent, high-efficiency systems make adjustments for you in order to maintain the perfect temperature and humidity levels in your home.
Innovative Efficiency: Carrier systems lower heating and cooling costs without sacrificing comfort or quality. This innovative HVAC technology minimizes energy use by only drawing energy when needed.
Maximum Control: All Infinity systems are made to work with the Infinity smart thermostats for remote temperature control and monitoring.
Trane Brand HVAC Systems
The Trane brand is synonymous with reliability and performance excellence. Renowned for its robust and durable systems, Trane offers a wide range of products that deliver consistent and efficient heating and cooling solutions for residential and commercial applications.
Trane units are celebrated for their energy efficiency, smart technology integration, and commitment to environmental sustainability. Whether heating during the coldest winters or cooling in the sweltering Carrollton heat, Trane HVAC systems are known for providing year-round comfort, making them a top choice for those seeking high-quality and dependable climate control solutions.
Trane Air Conditioners
Listed below are some of the most popular Trane air conditioners:
Trane XV20i TruComfort Variable Speed Air Conditioner: Trane's variable speed technology continuously adjusts speed to meet your temperature needs. This Trane air conditioner is the most advanced model that provides top indoor air quality, durability, and performance.
Trane XV18 TruComfort Variable Speed Air Conditioner: Another variable speed option, this model boasts the same features as the XV20i with just a slightly lower energy efficiency rating.
Trane XL17i Air Conditioner: This energy-efficient, two-speed air conditioner has a 17.2 SEER rating and maintains the Trane standards for durability and indoor air quality.
Trane XR16 Air Conditioner: Another two-speed Trane air conditioner that homeowners can rely on to keep them cool during the scorching Carrollton summers.
Trane XR14 Air Conditioner: Designed for budget-conscious consumers, this model is Trane's "best value" that provides excellent cooling without compromising on Trane's quality and durability.
Trane Ductless Mini-Split Systems: Trane offers ductless mini-split air conditioning systems, including models like the Trane Ductless High Wall and Trane Ductless Cassette units, designed for zoned cooling and flexibility in residential and commercial applications.
Trane AC Unit Cost
On average, a Trane air conditioner can range from around $3,000 to $7,500 or more, including installation costs. The basic models are more affordable, while the variable speed, high-efficiency units come with a higher price tag.
Trane Heating Systems
We've listed the most popular Trane furnaces available:
Trane XC95m Gas Furnace: This Trane furnace is the brand's most efficient model that provides quiet comfort and constant warmth all season long. Plus, its 97.3 AFUE rating means most of the fuel is converted into usable heat for your home.
Trane XV80 Gas Furnace: This two-stage heating system includes a heat pump and furnace so that you can enjoy the benefits of both. When the temperatures drop too low for the heat pump to function properly, the furnace will take over heating the home.
Trane S9V2-VS Gas Furnace: This furnace offers high-energy efficiency with a 97% AFUE rating and provides Comfort-R technology that allows you to control humidity levels year-round. Plus, variable-speed airflow maintains a steady flow of air, so your home is always at the right temperature. The two-stage gas valve works as low as possible, which means quiet operation and even distribution of temperatures.
Trane Heat Pumps
Trane's heat pumps are a popular choice for Carrollton homeowners due to their dual heating and cooling features.
Trane Heating Unit Cost
Trane heat pump systems can range from $3,000 to $8,000, including installation costs. Trane furnaces have a similar price margin of $2,500 to $6,500 or higher, depending on the model and installation.
Trane Warranties
Trane offers comprehensive warranties to give customers confidence in their investment in heating and air conditioning systems investment. You can choose from a Base Limited Warranty, Registered Limited Warranty, or Optional Extended Warranty for your Trane system. When choosing the right warranty for your unit, the Lex Air experts can help you pick the right warranty to protect your new system.
Trane's Seasonal Energy Efficiency Ratio (SEER)
Many Trane systems boast SEER ratings that exceed industry standards, reflecting the company's commitment to delivering energy-efficient solutions. By opting for a Trane system with a high SEER rating, customers can reduce their energy consumption, lower utility bills, and minimize their environmental impact, all while maintaining a comfortable indoor environment, making Trane a preferred choice for those seeking both performance and efficiency in their HVAC systems.
Additional Features
Trane systems offer a variety of additional features and options to enhance comfort, efficiency, and convenience. Some of these features include:
Climatuff compressor: The world's first heat pump compressor with the highest durability and efficiency while maintaining a low noise level.
Comfort-R technology: Regulates air speed for the best humidity control.
Spine Fin coil: This woven coil technology won't rust while it moves heat into your home.
WeatherGuard II: These tops provide unbeatable protection against the elements.
EarthWise Hybrid System: Combines electric heat and furnace power to create the most efficient and flexible comfort.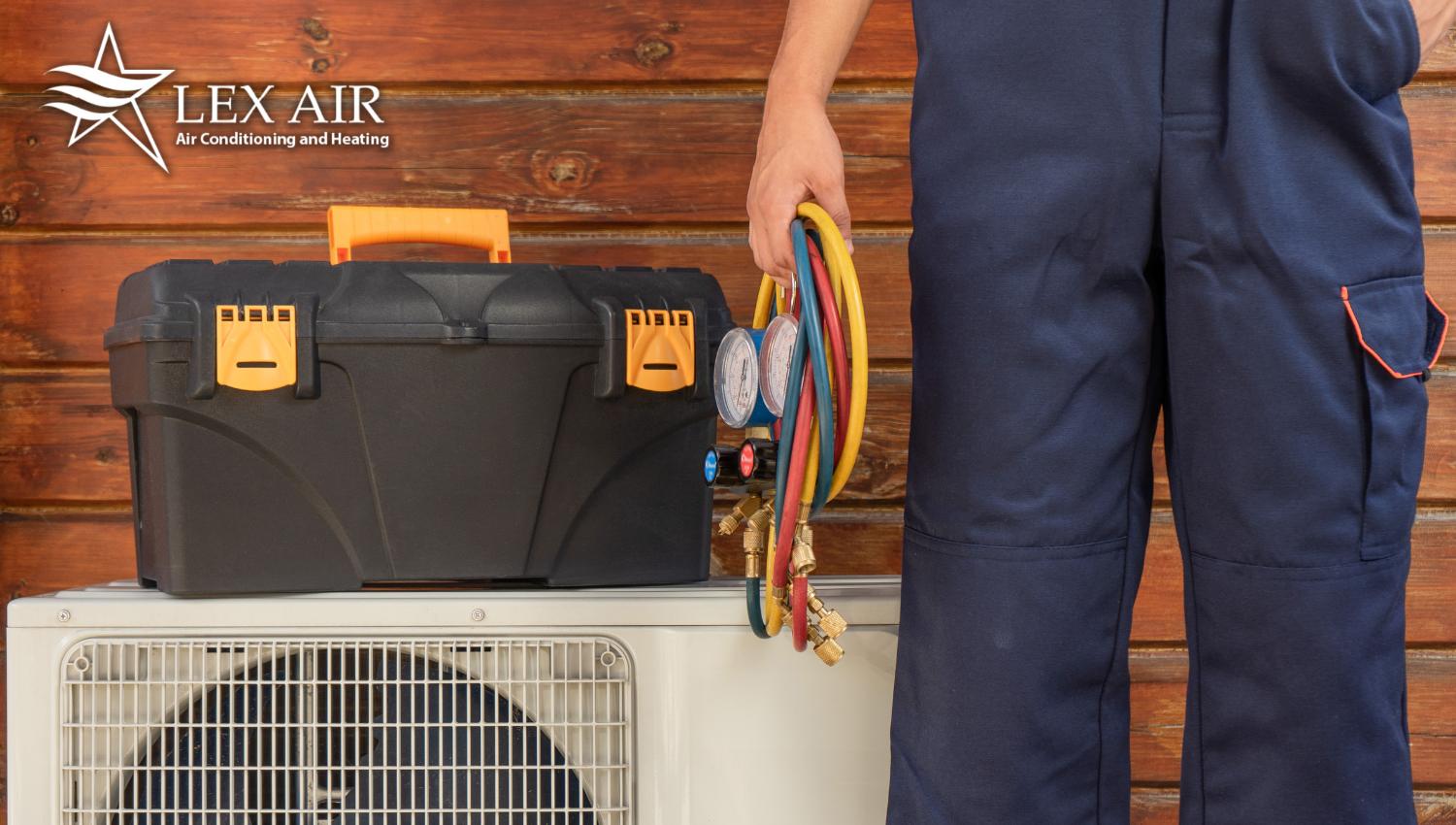 Trane Vs. Carrier Pros and Cons
Trane and Carrier are leading brands in the HVAC industry. Both have their strengths, such as reliability and innovation, as well as drawbacks, such as cost considerations and model variations. Understanding these key aspects can help consumers and businesses make informed decisions when selecting the right HVAC system for their needs.
Trane HVAC Systems
Pros
Reliability: Trane is known for its exceptional durability and reliability. Their systems are built to withstand rigorous use and provide consistent performance over the long term.
Energy Efficiency: Trane systems often boast high energy efficiency ratings, helping homeowners and businesses save on energy bills while reducing their environmental impact.
Quiet Operation: Trane systems are designed for quiet operation, ensuring minimal disruption to indoor comfort.
Advanced Technology: Trane incorporates cutting-edge technology and smart features in its systems, allowing for precise temperature control and convenience.
Wide Range of Products: Trane offers a diverse range of HVAC products to cater to various needs, from residential heating and cooling to commercial applications.
Cons
Cost: Trane systems can be relatively expensive compared to other brands. However, the initial investment is often justified by their longevity and performance.
Limited Availability: Trane systems may not be as readily available through all HVAC providers, limiting options for some customers.
Carrier HVAC Systems
Pros
Innovation: Carrier is known for its history of innovation, offering advanced HVAC technology and features in their systems.
Energy Efficiency: Carrier systems often have high energy efficiency ratings, which can lead to energy savings over time.
Wide Product Range: Carrier provides a wide variety of HVAC solutions, catering to diverse needs, whether residential or commercial.
Cons
Price: Similar to Trane, Carrier systems can be relatively expensive and might not fit every budget.
Reliability Concerns: While Carrier systems are generally reliable, some users have reported occasional issues with specific models or units.
Noise Levels: Some Carrier models may produce more noise during operation than Trane systems, which may concern noise-sensitive environments.
For All Your Carrollton HVAC Needs, Choose the Experts at Lex Air Conditioning and Heating
While both Carrier and Trane are prominent brands in the HVAC industry, our dedication to Trane is a testament to our unwavering commitment to quality and reliability. Trane has earned a sterling reputation for its robust and enduring systems, making it the preferred choice for those prioritizing longevity and performance.
At Lex Air Conditioning and Heating, our team's expertise in Trane systems, as well as other HVAC brands and models, allows us to deliver unparalleled service and support, ensuring that your home or business in Carrollton stays comfortable year-round with the utmost peace of mind.
To upgrade your current heating or cooling system, call Lex Air today at (972) 217-8955 to schedule a free consultation with one of our expert technicians.