Dallas AC Repair & Installation
Dallas AC Repair & Installation
Top-Rated Air Conditioning & Indoor Air Quality Experts
Keep your air conditioning unit in good shape so that you won't run into unexpected problems. At Lex Air Conditioning and Heating – a superior air conditioning company – we will always have your back. No matter the type of AC service for which you are looking (from heating services and cooling services, air conditioning replacement, HVAC units and standard models, central ac units, outdoor or indoor units, etc.) our caring team of certified technicians will get the job done and provide you with impressive results and great service.
For air conditioning repair services in Dallas, TX at a fair price, give us a call right away at (972) 217-8955!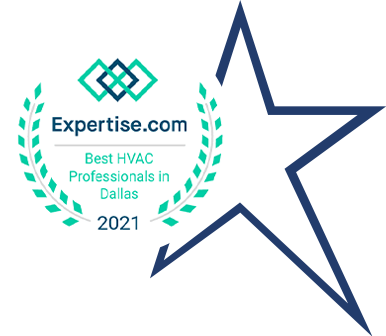 Dallas Air Conditioner Repair and Maintenance
Whether at home or at work, a broken air conditioner can bring productivity to a screeching halt. At Lex Air Conditioning and Heating, we know that the need for a repair can occur at any time of the day or night. We can assure you that whenever you call for service, you'll speak with one of our friendly staff members. Our Dallas AC repair team will schedule prompt and effective service that you can rely on to resolve your problem. Choose our service professionals and see why we shine brighter than many other AC repairs and AC replacement services in Dallas area. 
24-Hour Emergency Repairs Available
On the hottest summer days, the temperature in Dallas can exceed 100 degrees, and you don't want to be caught with your air conditioning unit not working properly. When you reach out to us, we will dispatch one of our knowledgeable Dallas air conditioning expert technicians to your location to make the required repairs to get your entire system back online before you know it. We also offer preventive maintenance when requested. You can set up an appointment at a time that works for you, or you can request our 24/7 emergency repair service at any time, day or night. We even offer special ac financing options with approved credit. Learn more about our financing options here!
How to Increase Your Air Conditioner's Efficiency
Air conditioning is something that is hard to live without, especially in Dallas and the surrounding area where temperatures reach uncomfortable extremes. Although it's something that many homeowners take for granted, a central air conditioner, tankless water heater, HVAC system, and/or air conditioning is crucial for a comfortable lifestyle. In order to keep your AC system functioning properly, we recommend taking some preventative steps to avoid a breakdown, save energy, and produce increased energy efficiency. Having a more efficient system with preventive maintenance and repair in Dallas is important when it comes to determining the state of your system at present and what your system may need and then narrowing down the appropriate and suitable service or repair in Dallas, TX.
Removing Dirty Filters
It's a good idea to have our Dallas Air Conditioning repair and maintenance team regularly replace your AC's dirty filters. There are many reasons why an air conditioner might be running with reduced efficiency, but one of the main reasons is due to dirty filters. For any window or central air conditioning unit, filters should be changed monthly, which is a service that we proudly provide.
However, you should check to see if your air conditioning system utilizes a washable type of filter. If so, these filters may simply need to be cleaned. It's also important to understand your filter's MERV, which is a number between 1 and 12. A higher number indicates that your filter provides great filtration, regardless of whether it is a product of major brands or leading brands.
Fixing Air Leaks
Many HVAC systems have duct leaks, which can greatly reduce system efficiency. In many situations, our HVAC technicians have seen air duct leaks cause a 30 percent reduction in system performance. A window air conditioning system is notorious for being very hard to seal. Your AC unit(s) could be leaking massive amounts of air. To discover these leaks, our Dallas air conditioning experts might use what is called the "smoke trick." This smoke trick works very well, especially in EVAP systems. The addition of ultraviolet-light enhanced smoke can make any minute leaks even more apparent.
Installing a Timer
One of the ways that we provide exceptional HVAC service is by helping our customers by installing a timer in your AC system. Many homeowners make the mistake of allowing their air conditioning system to constantly run at full power. It doesn't make sense to have the unit running while you are at work or on vacation. A timer is the perfect solution to this problem. More specifically, it's a thermostat that makes it easy to dictate when an HVAC system turns on or off. Many modern window AC units have a programmable thermostat, so it's quite easy to set the timer for your cooling system or heating system.
Protecting Condensers & Compressors
An air conditioner's condenser and compressor are usually located on the outside of the home. However, most homeowners don't know that there should always be about two feet of empty space around the compressor. Leaves, tall grass, hanging branches, and shrubs can get too close to the compressor. When there is not enough empty space around the condenser, the unit cannot function efficiently, and in the end, this ends up costing you extra money. Many homeowners may choose to build a screen around the compressor unit.
Additionally, our HVAC experts recognize that having a compressor installed in a location that receives direct sunlight can reduce efficiency by 10 percent.
Why Enroll in Our AC Maintenance Plan?
If you want to keep your AC units and central air system in top shape for as long as possible, you should enroll in our Dallas HVAC maintenance plan. Just as your car or truck runs more efficiently with occasional tune-ups, your air conditioner operates more economically with regular checkups and repair as well. In fact, the Environmental Protection Agency (EPA) recommends that home and business owners have their AC & heating equipment serviced at least once each year to reduce energy costs. Utility companies will often repeat this.
One EPA study found that well-maintained systems use an average of 15 to 20 percent less energy than neglected systems. Regular care not only significantly reduces your monthly cooling costs, but also offers you long-term savings as well with our full-service HVAC company and AC repair services.
How Often Does Your AC Unit Need to Be Serviced?
Quality AC Replacements and New AC Installations in Dallas
If the cooling system in your home or business is more than 10 years old or if it just isn't meeting your cooling demands, it's to your advantage to explore the idea of a new unit or new system installation. Today's modern AC systems are significantly more energy-efficient than most of the older systems installed in Dallas, TX homes and commercial businesses. Modern systems come equipped with features like variable-speed fans and smart controls that automatically adjust operation according to your changing cooling needs. High-efficiency AC equipment can quickly pay for itself through savings on your monthly energy bills – not to mention you'll enjoy an enhanced level of comfort too. We also offer a multitude of other services to ensure we are the best air conditioning repair choice for your needs in Dallas.
Our Customers Are Our #1 Priority Every Single Time
Our effort to provide consistent quality to the residents of Dallas, TX and the surrounding area is a major pillar of our success. We truly care about providing the best level of air conditioning services to our customers. Our fair pricing and prompt service allow us to offer heating and air conditioning service to as many people as possible in Dallas, TX. Lex Air Conditioning and Heating cares about the needs of everyone who comes to us for air conditioning services. Our owners are always accessible and hands-on. We are here to help!